We started out on the right track. The customer portfolio began to fill quickly with accounts from different sectors: Roche Mexico, The Mexico City Tourism Board , and Iusacell.
We developed a collaboration with Imedeen™ by Ferrosan, and maintained a fresh and current presence in the media for a decade.
We promoted Mexico City as a tourist destination in conjunction with our business partners in the United States.

We succsessfully supported the positioning of the benefits of Dolac®, produced by Roche.

Based on a successful professional relationship with the Marquis Hotels, we organized the opening of their second hotel in Mexico, The Hotel Marquis Los Cabos.

We launched the Mustela Solaris® line of sunscreen products for children produced by the French laboratory Expanscience.

Successfully launched a highly visible media campaign for a leader food brand: Sabori®.

We implemented the campaign to promote coffee as a healthy beverage on behalf of Amecafé (The Mexican Coffee Association) spanning Mexico City, Guadalajara and Monterrey, with excellent results over a period of four months.
We raised brand awareness of Avon products in Mexico with activities such as The Avon Race Against Women´s Cancer.
We developed mutually beneficial relationships with two European corporations: Accor, a leading hotel chain which owns the Novotel and Ibis brands; and Edenred (before Accor Services), a service and product provider best known for its Ticket Restaurante®.
We were selected to organize the launch in Mexico of Capella Hotels and Resorts, a chain created by legendary hotelier Horst Schulze.
Within Mexico, MassIdeas promoted Las Vegas as one of the most entertaining and fun places to visit.
MassIdeas promoted the Caracol de Plata, A. C. Awards Ceremony, which recognizes outstanding entrepreneurial and creative achievements that seek to improve society.
We supported the media promotion of the enthusiastic international group "Viva la Gente!" (Up with People!) during their Mexican tour.
We created a promotion package on the exceptional features of the luxuriuous cruise ship "The World", designed to attract the most discerning travelers in Mexico.
During the flu outbreak, we designed and implemented immediate strategies for our clients in Mexico, as well as for four international clients who were susceptible to an image crisis.
MassIdeas launched a media campaign promoting Tate & Lyle´s Promitor® – an ingredient for making healthier foods and beverages.

MassIdeas was entrusted with the design and implementation of the inauguration of three Ibis hotels: Merida, Hermosillo and Chihuahua.
MassIdeas was in charge of the inauguration of the Rosewood San Miguel de Allende Hotel, and the Artesana Rosewood Residences. We requested and obtained the presence of the President of Mexico, coinciding with the "Year of Tourism".
Together with Rail Europe, MassIdeas launched a campaign to promote train travel in Europe - a unique experience enhanced by excellent service for the enjoyment of Mexican travelers.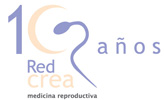 After nine years of working with RedCrea to help debunk myths and disseminate information about infertility, MassIdeas was in charge of organizing the 10th Anniversary celebration of the first Reproductive Medicine network in Mexico.
For the fourth consecutive year MassIdeas promoted the disemination of information about The Xochitla Foundation, a finalist in the "Iniciativa México" national contest, focusing on their Ecopark facility which receives a steady stream of visitors year round.

MassIdeas is selected by Belmond, formerly Orient-Express, to promote all their world renowned hotels and adventure trips via rail and cruise ships, in Mexico, Argentina and Chile.
Massideas supported the communication of the XXVI edition of Premios Compartir, event that recognizes nonprofit organizations.
MassIdeas Launched Academia de Escritores in the Mexican Market. A leader in e-learning in Latin America.
Massideas was chosen as the PR agency for Plantronics in Mexico, leading company in corded and wireless products for unified communications.